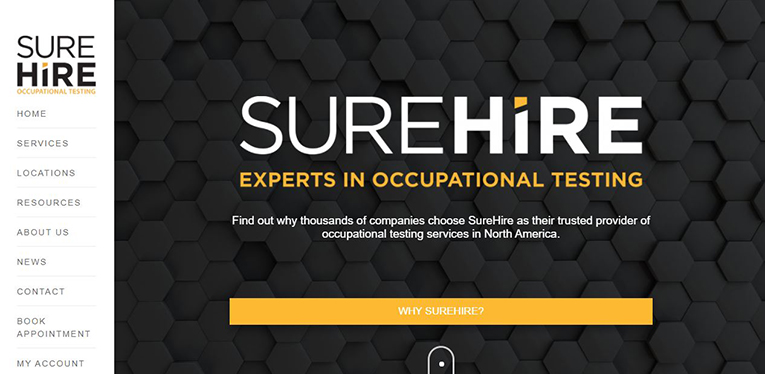 SureHire
The revamp of the SureHire.com website was in response to the former website having an incomplete strategy behind its conception. The old site was complex to navigate (layers upon layers of pages, redirects to old pages and old content to help "boost" SEO), not responsive and had critical missing SEO and optimization components.
Durning the requirement phase of the project it was determined:
Built using WordPress (PHP, MySQL)
Integrate with SureHire's in-house application for automatic location updating via API
Integrate with external applications (PipeDrive CRM, Google API)
Have a unique/fresh take on its design (using a left sidebar vs. top menu)
Be fully responsive
If you want to learn more about this project or how Second Phase can help you contact us for more information.