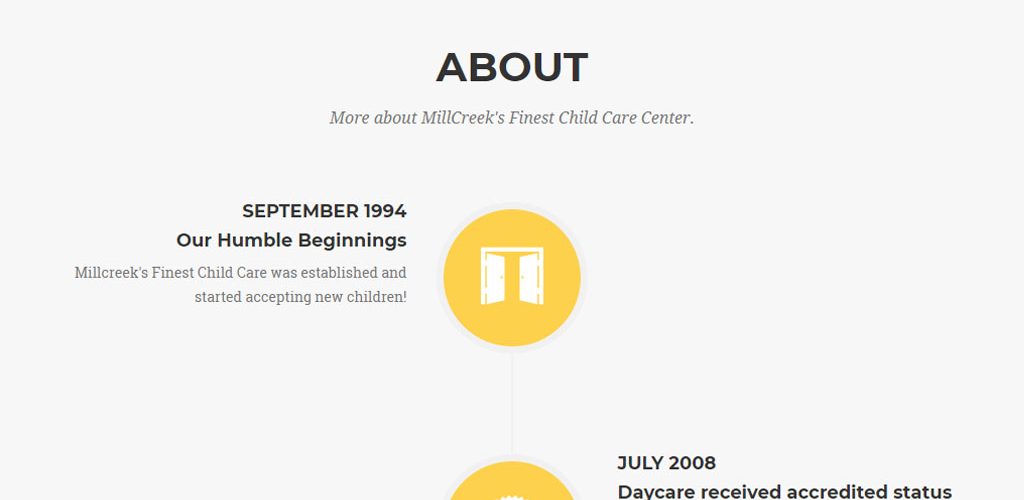 Millcreek's Finest Child Care
In this project, we had the opportunity to establish a web presence for Millcreek's Finest Child Care. Second Phase created a simple "one-pager" for the client as it was identified in the requirements phase of the project the website is mainly static and wouldn't need to be updated often.
We created a custom colour scheme that was fun and lively to go with the overall feel of the daycare. Second Phase also commissioned custom illustrations to be used throughout the website and on print material as needed.